Superhero 5K
Calling all Superheroes!!
Thank you for your interest in joining us for our Superhero 5K on April 22 at the Helotes Cornyval Grounds!
We believe that the children and youth that we serve are all Superheroes, so let's honor them by registering for our Superhero 5K and dressing up as your favorite Superhero! All funds raised at this event go right back to the families rasing children with autism.
On your mark, get set, GO!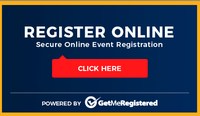 Superhero 5K
April 22, 2017 at 8 a.m.
Helotes Cornyval Grounds
Here are some helpful maps for the day of the event! Click on each image to view larger.
Superhero 5K Packet Pick-Up
April 19 & 20 10:00 AM – 7:00 PM
Bitters Location
2602 NW Loop 1604
Bldg 1, Ste 106
San Antonio, TX 78248
210-479-7200
bitters@iruntexas.net