Resource Fair
Any Baby Can's
Walk for Autism
 SAVE THE DATE
Any Baby Can's 13th Annual Walk for Autism
April 22, 2017
Are you a community resource, business, service provider, non-profit or all around awesome person that provides services to families with children or youth with special needs? Do you want the opportunity to talk to over 5,000 people about all the amazing things you do?
Then come be a part of our Resource Fair!!
For Profit Organization – $ 125
Non-Profit Organization – $75
Exhibitor Upgrade – For an additional $50, we will reserve a high traffic, prime location for you! (limited availability, please call 210-227-0170 for more info)
NEW THIS YEAR – All Resource Fair Exhibitors will be allowed to bring a standard (10X10) sized pop up tent!
Get started here!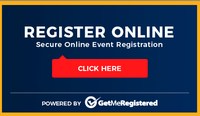 Or Click here to download your form!
Let's go GREEN!
Any Baby Can is committed to hosting an event that's great for our community and our environment. So we ask that our Exhibitors help us maintain that commitment to our planet by limiting the number of flyers and pamphlets handed out.
Instead, you can:
Have interested families sign up for your email list
Bring one or two flyers that have general info and your web address
Print website info on give-aways
Please contact resource@abcsa.org if you have any questions or for more information.