Walk for Autism
Any Baby Can's 13th Annual Walk for Autism
Helotes Cornyval Grounds
April 22, 2017

NEW! Every 10th Registration is FREE!!
Click this button to register!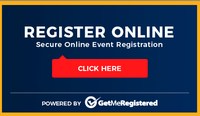 (Kids 10 yrs and under are FREE and do NOT need to be registered)
We invite you to our 13th Annual Walk for Autism on April 22, 2017! The Helotes Cornyval Grounds will once again host our wonderful event. We look forward to seeing there!
"Side by side every step of the way."
April 22, 2017
Helotes Cornyval Grounds 7am-2pm
Superhero 5K at 8:00am – $25
Walk for Autism at 9:30am – $15
Children 10 yrs. old and under are FREE and do NOT need to register
Wristband Pick-up
All participants that are registered to participate in the Walk for Autism and Superhero 5K will need a wristband for event entry. In order to avoid long lines, pick up your wristbands before the event!! We have 6 dates and 2 locations in which you can do this!
April 1 and 2 – Any Baby Can offices at 217 Howard St 78212 Time: 12 – 3 p.m.
April 12 and 13 – Any baby Can offices at 217 Howard St 78212 Time: 8 a.m.- 8 p.m.
April 19 and 20 – IRun Texas at 2602 NW Loop 1604 Bldg 1, Ste 106 78248 Time: 10 a.m. – 7 p.m.
Be sure to have your registration confirmation printed out and with you at the time of Wristband Pick-up. You are also welcomed to pick up wristbands for team members.
NEW!! If you pick up your wristband during wristband pick-up, you will be get your Walk for Autism Participant Medal!
---
You can order Any Baby Can's LIMITED EDITION 2017 Fiesta Medal online!
Click the image below to get started!
Thank you to our Partners!