Walk for Autism
Any Baby Can's 13th Annual Walk for Autism
Helotes Cornyval Grounds
April 22, 2017

Click this button to register!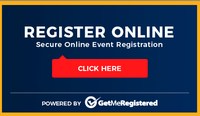 (Kids 10 yrs and under are FREE and do NOT need to be registered)

This year you proved how dedicated you are to raising autism awareness. You braved the rain and made our 2016 Walk for Autism a HUGE success. Because of your fundraising efforts, we are able to expand our Autism Services program! Our newest expansion is a wonderful new program called The Birthday Social starting in March of 2017. These quarterly birthday parties are a way for families with children with autism to celebrate their child's birthday without having to worry about whether or not friends or classmates will show up, which is something that we hear often. Now our kids will have wonderful birthday celebrations and make new friends to invite to their birthday the following year. And that is all because of you. 
So let's see what great things we can accomplish this year! We invite you to our 13th Annual Walk for Autism on April 22, 2017! The Helotes Cornyval Grounds will once again host our wonderful event. We are working on some great things for 2017. So stay tuned!
"Side by side every step of the way."
April 22, 2017
Helotes Cornyval Grounds 7am-2pm
Superhero 5K at 8:00am – $25
Walk for Autism at 9:30am – $15
Children 10 yrs. old and under are FREE and do NOT need to register
---
We want to thank our 2016 Title Sponsor, Ageless Living Home Health, for continuing to support our efforts in bringing a family friendly event to our San Antonio community. Help us in thanking our supporters as we continue to raise awareness, provide services, and host the largest family friendly Fiesta® San Antonio Event!
Thank you to our Partners!